Posted: 10/06/2022 13:42:10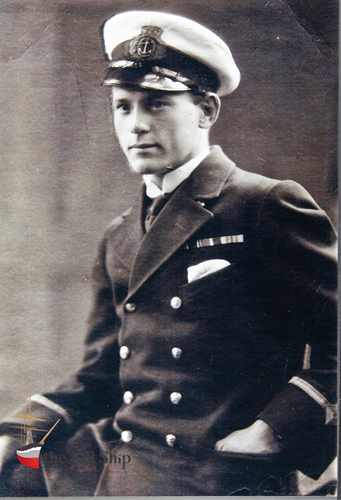 The Tall Ship Glenlee is delighted to announce that we are one of the recipients of Visit Scotland's Year of Stories 2022 funding. Our ambitious project 'The Apprentice's Tale', will centre around the logbook of Ernest Andersen (Andy), an apprentice on board our ship during the last months of World War One. During a voyage of 81 days at sea, sailing from Sydney to Cape Town with a cargo of wheat, the young Andy kept a detailed logbook in which he chronicled his time onboard the ship.
An exhibition onboard the Glenlee will explore the experiences and adventures of this young man on the very ship on which he lived and worked over a century ago. Through a digital mapping tool, Andy's global journey will be shared worldwide on our website by tracing his voyage from Australia to South Africa on a day-to-day basis.
In collaboration with The Village Storytelling Centre, we will support and work with an emerging storyteller who will research and develop a performance based on the logbook which will be delivered to local schools.
Lauren Henning, Learning and Access Manager says: "Our project will culminate in a story-gathering event creating a new archive as we look towards the future as well as celebrate the past. We will also record stories from our current ship apprentices who are learning many of the traditional skills that Andy would have learned during his time on the ship."
This event has been supported by the Year of Stories 2022 Community Stories Fund. This fund is being delivered in partnership between VisitScotland and Museums Galleries Scotland with support from National Lottery Heritage Fund thanks to National Lottery players.
We would also like to thank and acknowledge the valuable support from the Friends of Glasgow Museums and the Andersen family.
The Apprentice's Tale will open in late August and run through to November.
Photo courtesy of the Andersen family.
Scotland's Year of Stories 2022 is a celebration of stories inspired by, written, or created in Scotland. Stories are a vital part of Scotland's culture and every community has a different tale to tell. A whole host of events are being held across Scotland this year – by community groups, museums, culture and heritage organisations and visitor attractions – showcasing our rich storytelling and literary heritage.