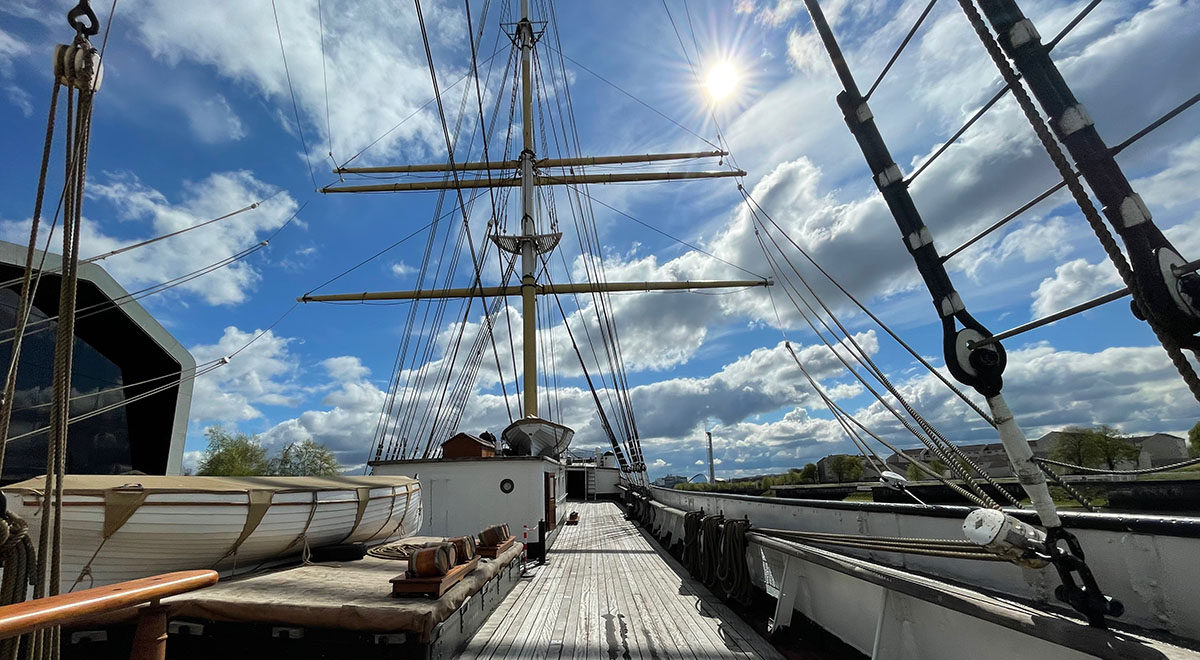 The Tall Ship Glenlee is owned by The Tall Ship Glenlee Trust, a registered charity limited by guarantee.
Glenlee is managed and maintained by a wholly-owned subsidiary of the Trust, the Clyde Maritime Centre, which is also responsible for the operations of Kelvin Harbour. 
The Tall Ship Glenlee Trust is an independent charity whose purpose is:
To advance the education and knowledge of the Scottish public and others on all aspects of the history of Clyde Shipbuilding and Navigation.
To recover, restore, preserve and display to the public in the City of Glasgow or elsewhere on the River Clyde historic sailing and other maritime vessels built on the River Clyde and lying in other waters, domestic or foreign.
Since 1990 the trust successfully recovered and restored Glenlee to the Clyde from a hulk to an icon of the River Clyde, welcoming thousands of visitors each year to learn and enjoy this unique and important historic vessel. 
Kelvin Harbour
Kelvin Harbour is operated by the Clyde Maritime Centre on behalf of Glasgow City Council hosting the Paisley Sea Cadets and Glasgow Coastal Rowing Club. A RYA powerboat training centre Seaforce also operates from Kelvin Harbour, alongside Galgael traditional celtic crafts.
Kelvinhaugh or Ferry No. 8, has been restored and maintained by volunteers of the Trust, alongside the historic Victorian launch Starcrest. 
Our People & Supporters

Our greatest resource is our people, whether as staff, volunteers, trustees, Friends of Glenlee, or our business partners. Many of the people have been associated with the vessel for a long time, some since the ship arrived back from Spain in 1993.