Glenlee, a three-masted barque, was launched from the Bay Yard Port Glasgow on 3 December 1896 for her owners Archibald Sterling & Co.  It took just another ten days to complete fitting out before she sailed in ballast to Liverpool. Here Glenlee loaded with general cargo and sailed via Cape Horn to Portland, Oregon on the NW coast of America. So began 23 years under the 'Red Duster' (Red Ensign).
Glenlee had been built by the yard in order to keep the various trades employed and her first owner was a relative of her builder, Anderson Rodger.  As soon as practicable Glenlee was sold to Robert Ferguson, a ship owner in Dundee, and renamed Islamount.  It was under this name that she traded for 20 years.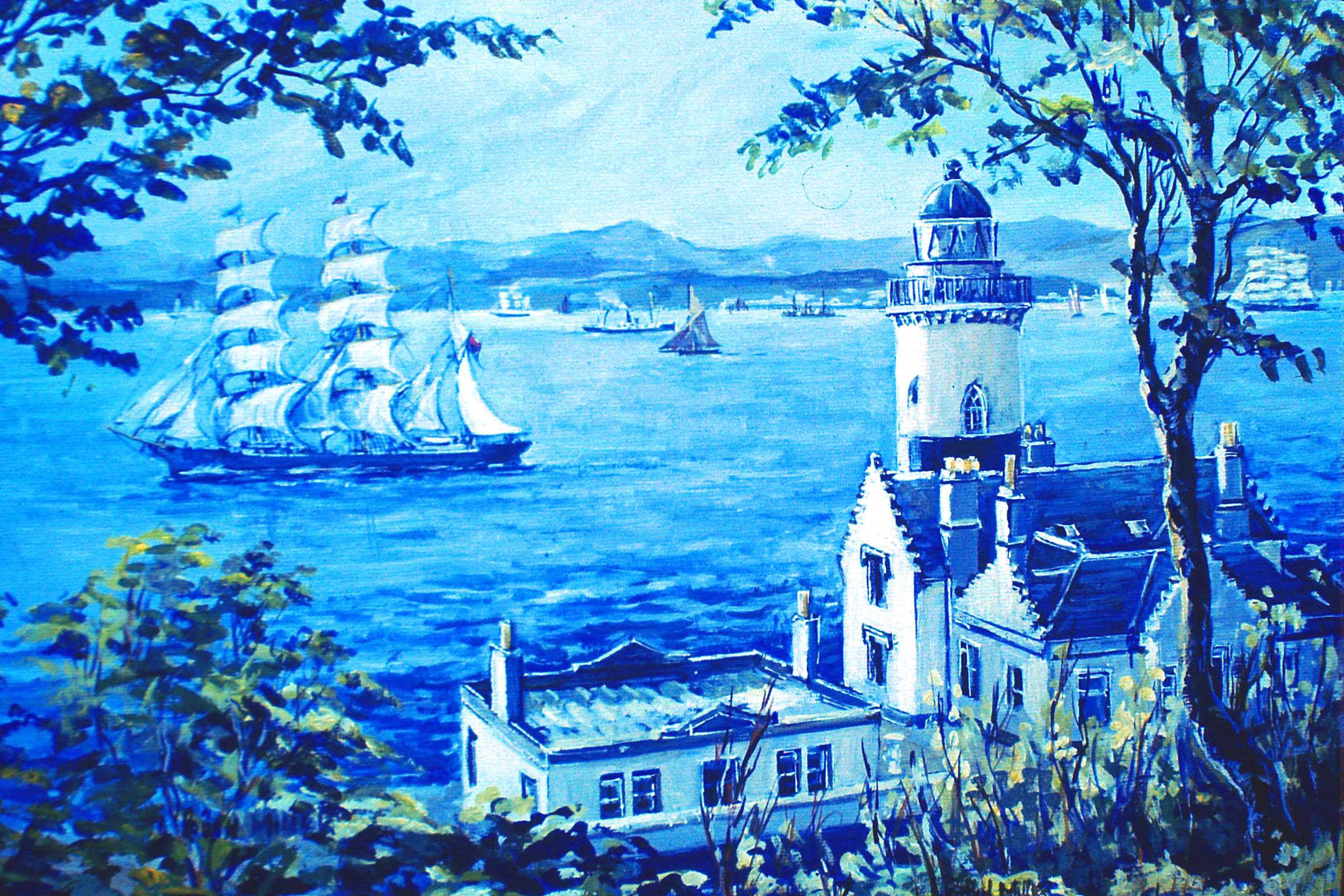 In 1919, Islamount completed her final voyage at Cette (now Sète) in France. Here she was sold to Italian owners and renamed Clarastella.  She also had her first engines fitted at this time.  This period of her life was to last just three years and was spent trading in the Mediterranean Sea.
In 1922 the ship was sold to the Royal Spanish Navy for use as a sail training vessel.  She was renamed Galatea and performed this role for over 47 years. For almost all of this time her home port was Ferrol in the north of Spain.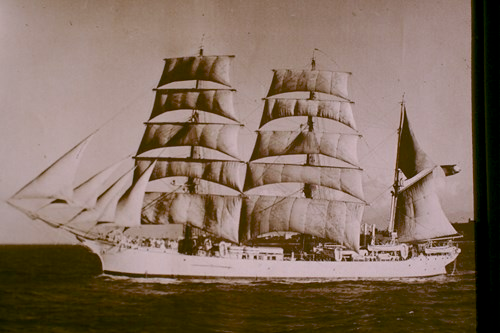 Galatea was laid up in 1959, at first in Ferrol. Galatea was moved to Seville for the impending Seville Expo but she did not participate and was in a fairly desperate condition when recognised by some eminent West Coast Scots in 1992 as a Clydebuilt vessel.  She was to be sold, probably for scrap.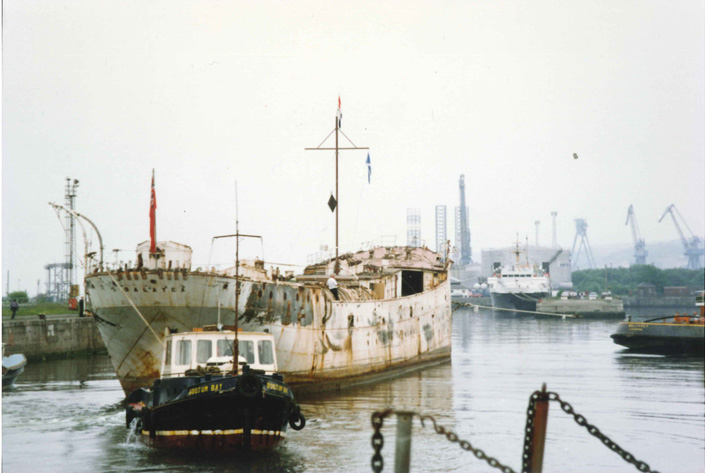 Galatea was saved from the breaker's yard and returned to the Clyde.  Re-registered in Glasgow once more under her original name of Glenlee,  the ship was restored by the Clyde Maritime Trust. 
This Clydebuilt vessel is now a museum ship celebrating Glasgow's mercantile, maritime and shipbuilding traditions. She is the only steel square-rigged cargo vessel remaining in the whole of the UK, and one of just five such Clyde built vessels remaining in the world.
Today, Glenlee once again floats on the Clyde, the river of her launch at a specially designated berth alongside the Zaha Hadid designed, Riverside Museum.
After all her adventures (see History), Glenlee stands as a prime example and testament to Clyde Shipbuilding, the Scottish maritime tradition and Glasgow's mercantile success.  Owned and run by the Clyde Maritime Trust, the aim is, with your support to keep her FREE TO ENTER.
The restoration on board will show you how Life at Sea used to be in those days of sail. There you will find information on the shipyards of the Clyde, exhibitions (What's On), a soft-play area, and of course our popular Lazarette Cafe. You may walk the decks once again and see, in your mind's eye, the passages through storm and sunshine during her working life. 
To help your visit you may like to take the illustrated booklet "Glenlee" that tells the full story of the ship, available at the entrance bookshop. 
This information is a very brief outline of a fascinating history of a square rigged ship.  If it has captured your interest, there is much more information available in the books to be found in the shop or in other publications of interest listed on the bibliography page.