Are you looking for the perfect setting for your crew of swashbucklers? Imagine hosting a party on a real-life historic sailing ship! The Tall Ship Glenlee is the perfect option for a unique and memorable party! 
With a range of options available, you can build the package that best suits you and your family. From a fully supervised pirate package, to simply hiring out an event space, there is something for everyone. 
Due to our large scale maintenance projects scheduled over the next two years, the ship will be closed from January - March 2024. 
To hire out a section of our roomy tween deck for two hours will cost £150 and you are welcome to facilitate your own party. You can also pre-order a pirate lunchbox from our café for £3.50 per head.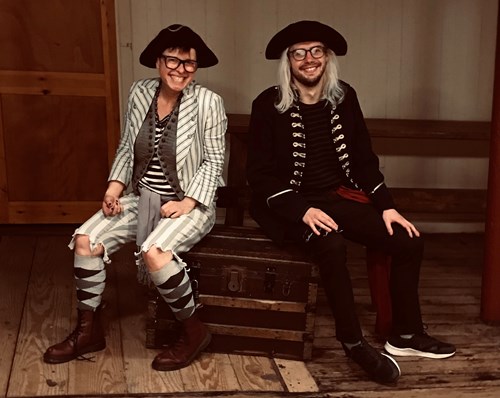 For the full pirate party package experience, our learning team will take over captain duties and lead an exciting two-hour party full of treasure hunts, creative making activities, and the perfect pirate picnic. We do require a number of parents to assist with supervision, this will depend on the number of children attending to abide by our ratios. The pirate picnic lunchbox is included in the price per head. 
Each party lasts two hours and we can accommodate a maximum of 25 children and a minimum of 15. Our minimum age is 5 or any child enrolled in P1. Younger siblings are welcome to join in but must remain the responsibility of a parent. The maximum number of children is for both the venue hire and party package option.
Party slots are available on Saturdays and Sundays and we request at least two weeks notice for a party booking. The morning slot will be 10 am - 12 noon and the afternoon slot is 2 pm - 4 pm. Once we move into our winter hours (Sunday, October 31st), the afternoon party will run from 1.30 pm - 3.30 pm. 
To secure your date and slot, a deposit will be taken and the remaining balance will need to be paid a week before the date of the party. Parties are available at the weekends only. The full pirate party package is £15 per child. You can add in a cupcake per child for £2 each and a goody bag for £3.50.
If you would prefer to supply your own food for the pirate party package, the price per child is reduced to £12.
To make an enquiry, please fill out the form below and a member of our team will be in touch. 
To view, the pirate party plan click here
To read the terms and conditions for the pirate party package, click here
To read the terms and conditions for the venue hire option, click here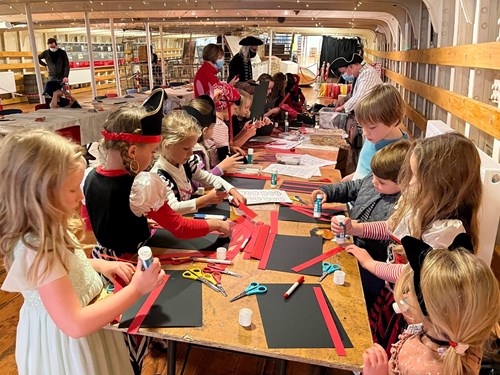 The kids absolutely loved it and as adults, we thought it was brilliant! The kids were entertained the whole time and they really really loved the treasure hunt - Emily