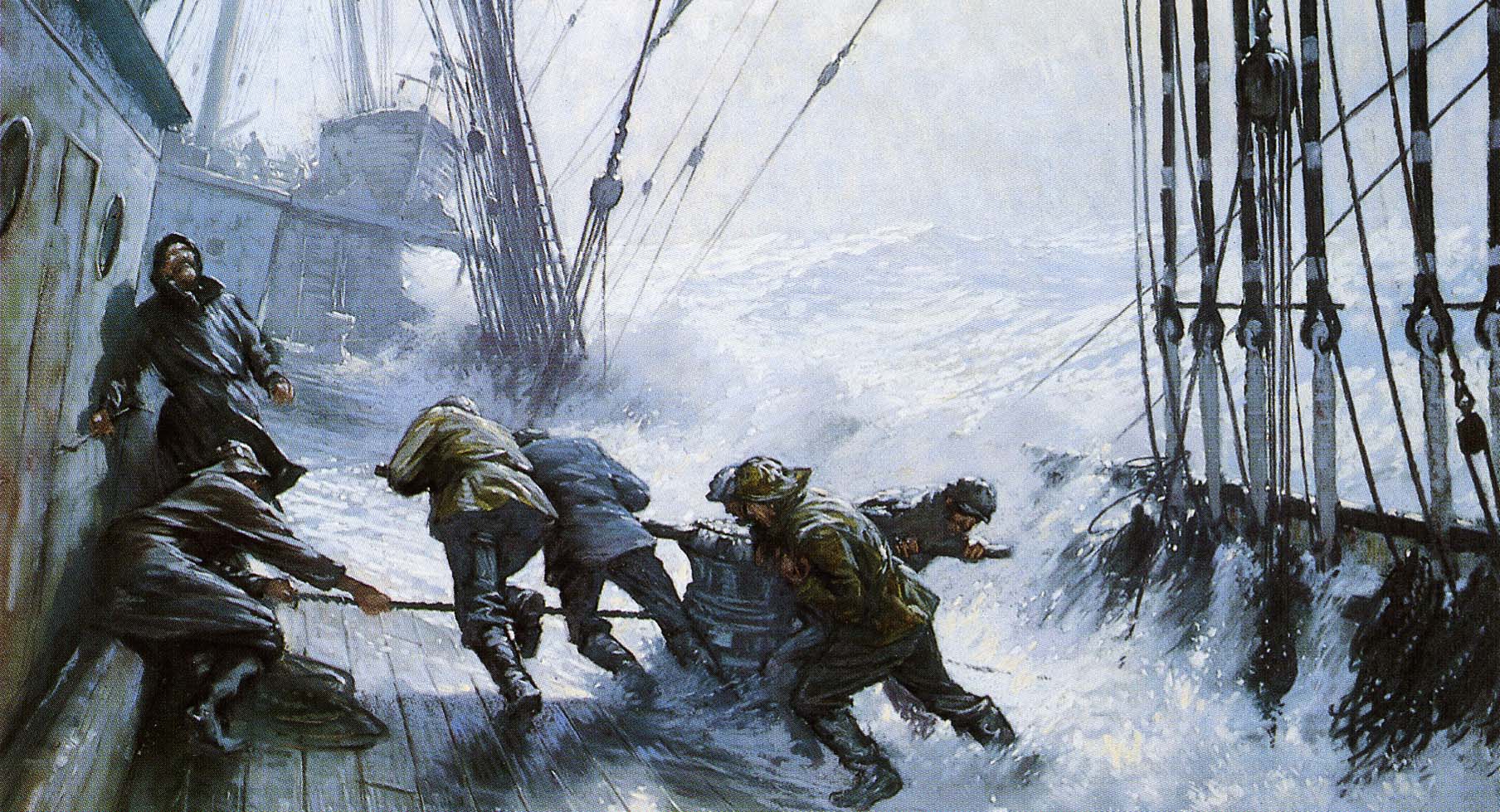 Life at sea under sail was very hard by today's standards.  Glenlee, for most of her trading life was operated by some 26 men: the Captain, two Mates, a Carpenter, a Sailmaker, a Steward and about 20 crew.  The men of the crew consisted of Able Seamen (ABs), Ordinary Seamen (OSs) and a number of apprentices - some as young as 14 years old. 
Onboard Glenlee today you can see what life was like. The for'ard deckhouse shows typical accommodation for the deck crew, where they lived and slept when not on watch.  Personal possessions were stored in chests - frequently known to float around in bad weather.  The crew did not have modern waterproofs only heavy oilskins and woollen clothing.  These might not dry out for days or weeks at a time.  Other areas that share what life was like are the galley (kitchen), hospital, carpenter's shop, and the heads (toilets). The officers' accommodation was at the stern of the ship, in the poop (the raised section at the back of the ship) near the ship's wheel. 
The crew lived above the deck and almost everything below the deck was used for cargo. As we have no cargo on board you can go below to see the original water tanks, our exhibition space, the cafe and the cinema.  On display is some footage of what it was like to sail on these windjammers. On the next page 'Looking Round Glenlee' you will find some views of some of the areas mentioned here.
There is much more information in the illustrated booklet Glenlee Life at Sea - For sale in the shop or the cafe.